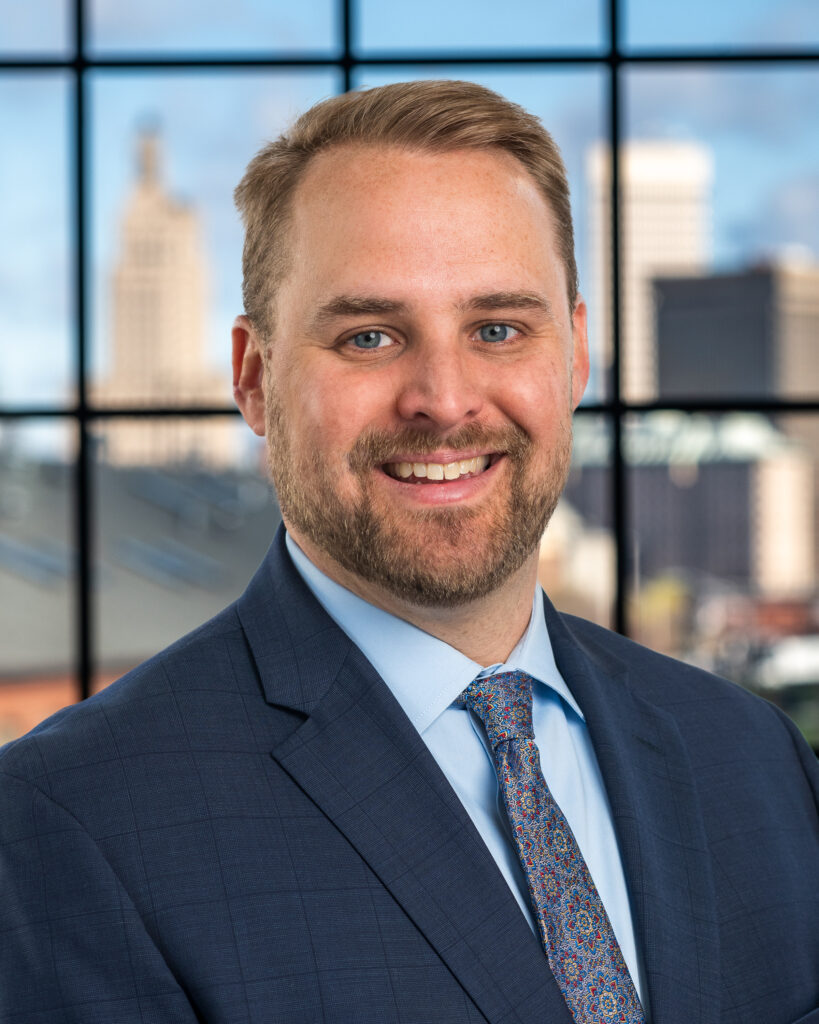 Practice Groups:
Domestic Relations and Family Law
Estate Planning and Administration
Personal Injury
Business & Civil Litigation
Receivership and Business Insolvency
Criminal Defense
Gregory N. Hoffman, Partner
Email: ghoffman@savagelawpartners.com
Phone: 401.238.1578
Fax: 401.648.6748
Greg's clients look to him as their first call when they have a problem or new opportunity. Greg represents and advises individuals, families, businesses and corporations in complex investigations, disputes and litigation in Rhode Island and Massachusetts. He represents clients in all aspects of family law including divorce, child custody, asset division, alimony and child support, interstate child relocation/removal, modification and contempt actions, prenuptial and postnuptial agreements, paternity actions and appeals.
Greg also has vast experience litigating personal injury, criminal defense, insurance, business, and commercial disputes. He also represents individuals, trustees, personal representatives, administrators and beneficiaries in probate as well as trust and estate disputes, including will contests, breach of fiduciary duty claims, removal actions and reformation actions.
Finally, Greg works with individuals and families to assist with their estate planning as well as estate and probate administration needs.
Roger Williams University School of Law (J.D., magna cum laude) Notes and Comments Editor, Roger Williams University Law Review
Juniata College (B.A. in Environmental Studies)
Rhode Island
Massachusetts
U.S. District Court, Rhode Island
U.S. District Court, Massachusetts
RI Trust and Estate Dispute: Represented beneficiary of trust in breach of fiduciary duty action resulting in the recovery of funds in excess of $320,000.00 within three (3) months of filing suit.
RI Personal Injury: Represented mother and child involved in highway car crash after being cut off by another driver.  Successfully negotiated a quick settlement for clients in the amount $126,000.00 without having to file lawsuit.
MA Child Custody- Successfully represented Mother in Massachusetts and Rhode Island child custody proceedings to have minor children returned to her custody and possession.  Father removed minor child from Massachusetts to Rhode Island without permission from Mother or Court and filed custody proceedings in Rhode Island.  Obtained Emergency Order in Massachusetts to have minor child returned to Mother immediately and awarding Mother sole legal and physical custody of child.  Obtained dismissal of Father's complaint in Rhode Island.
RI Criminal Defense- Client was charged with felony larceny of property in Rhode Island Superior Court and faced up to 10 years in jail and up to a $5,000 fine.  Obtained dismissal of charge against client.
RI Child Custody/Relocation- Successful relocation of minor child from Rhode Island to Massachusetts.  Mother had primary physical custody of minor child in Rhode Island.  After numerous hearings, Father was awarded primary physical custody of minor child and permission to relocate child to Massachusetts.
RI Divorce- Successfully represented Rhode Island business owner in divorce proceedings.  Obtained Final Judgment in favor of client awarding them 100% interest in corporation and an equitable division of remaining marital assets.
MA Alimony Modification- Successfully represented ex-Wife in Alimony Modification proceedings.  Negotiated lump-sum payment of alimony in full satisfaction of arrangement to Wife.
MA Divorce/Contempt- Successfully litigated on behalf of Wife to obtain Judgment for Civil Contempt against Husband during divorce proceedings resulting in significant financial award in favor of Wife.
RI Federal Criminal Defense – Client charged by Federal Indictment with six (6) felony counts including Conspiracy to Commit Bank Fraud, two (2) counts of Bank Fraud, two (2) counts of Aggravated Identity Theft and False Statement to the Department of Housing and Urban Development.  Client was facing up to thirty (30) years in Federal prison and fines in the amount of $1,000,000.  After zealous advocacy Client received a sentence of no jail time, two (2) years' probation and no fines.
President and former Vice President, Board of Directors, Roger Williams University School of Law Alumni Association
Former Member and Secretary, Board of Directors, Blithewold, Inc.
Member, Rhode Island Family Court Bench Bar Committee
Member, The Edward Gallogly Family Law Inns of Court
Member, American Bar Association Section of Family Law
Member, National Association of Criminal Defense Lawyers (NACDL)
Member, Rhode Island Bar Association
Member, Massachusetts Bar Association
Up and Coming Lawyer, Rhode Island Lawyers Weekly (2021)
Best Lawyers "Ones to Watch" in Family Law (2021-2022)
Professional Excellence in the Law in Adoption, Marital and Family Law, Rhode Island Monthly (2019-2021)
Rhode Island Super Lawyers Rising Star in Family Law (2017-2021)